For The Love Of StoriesBig Finish produce fantastic full-cast audio dramas for CD and download.
Great Intelligence for the Third Doctor
11 October 2023
Big Finish's own UNIT family returns for a seven-part full-cast audio drama packed with government conspiracy, army politics and alien technology, released today.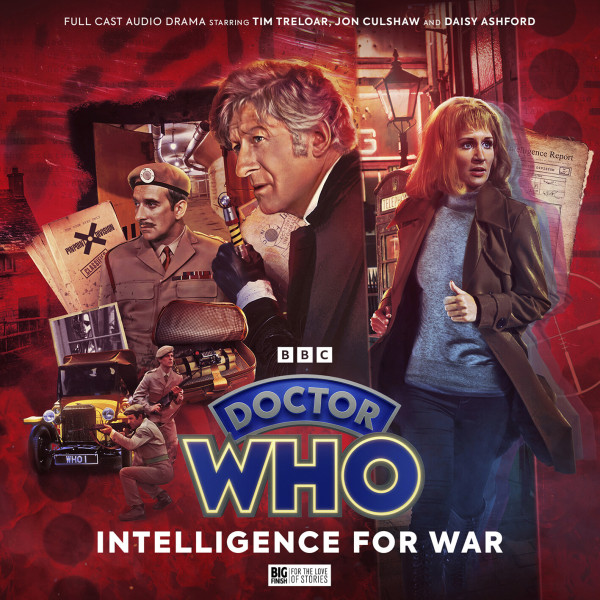 Tim Treloar (the Third Doctor), Daisy Ashford (Liz Shaw) and Jon Culshaw (the Brigadier) are back in action behind the mics, creating an authentic 1970s (or is it 1980s?) soundscape in a brand-new adventure written by Eddie Robson.
The Doctor and Liz Shaw investigate a disturbing incident in the quiet Norfolk village of Huncleath, involving a vanishing Nazi soldier. Is time travel technology to blame? And what is the link between the disappearance of the village's wealthiest resident, Francis Teeling, and anti-war campaigners in Cambridge?
As the Brigadier mobilises UNIT, a secret branch of the British military has serious concerns about UNIT's scientific advisor — Dr Elizabeth Shaw.
In the ensuing struggle, Liz must make connections with her past, consider her future and fight against both incarceration and an unusual alien weapon. And try as he might, the Doctor may not be able to help her!
Doctor Who – The Third Doctor Adventures: Intelligence for War is now available to own as a collector's edition CD box set (+ download for just £19.99) or as a digital download only (for just £16.99), exclusively here.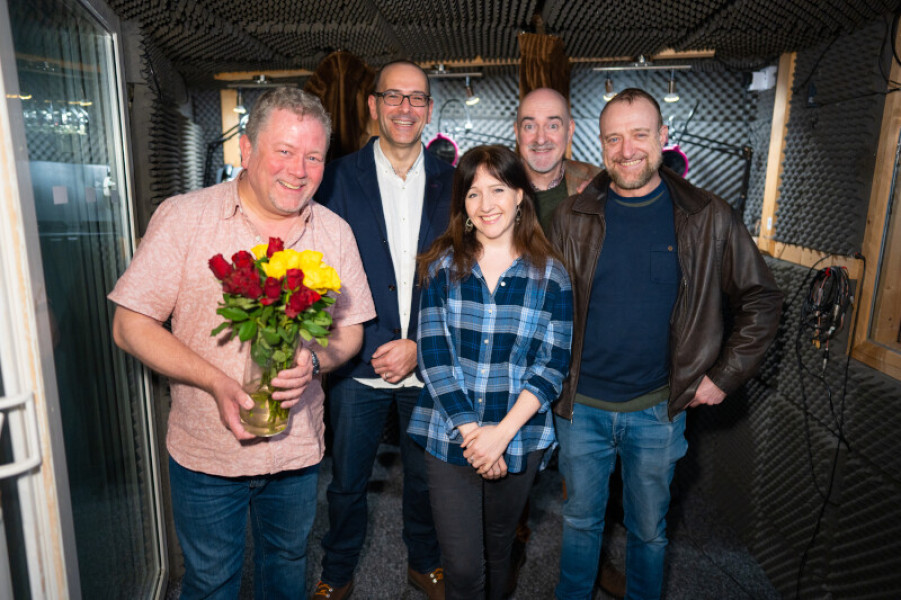 Writer Eddie Robson said: "It's always nice to be invited to do something you haven't tackled before, and I've done very little writing for the Third Doctor in any medium. I'm extremely fond of the Pertwee era – several stories were among my earliest VHS purchases and I've watched them a lot. Inferno, Terror of the Autons, The Claws of Axos, The Three Doctors and The Pertwee Years tapes are all deeply embedded in my brain.
"Intelligence for War is a very Earthbound TV episode thriller which begins with the Doctor and Liz investigating apparent time-slips in a Norfolk village. But Liz has fallen under suspicion of security breaches, and very soon no one is sure who they can trust."
Director and Script Editor Nicholas Briggs added: "It was a real highlight for me to work with Eddie again. I've never forgotten how he really fired my enthusiasm back in 2006 with his brilliant Eighth Doctor Cyberman script, Human Resources (recently re-released as part of The Eighth Doctor and Lucie Miller Series One download compilation). And frankly, he's never disappointed me since. He's been off doing all sorts of other exciting things and I was worried he'd be too busy to come on board.
"It's also brilliant to be working with Luke Pietnik again on the sound design. I've composed the incidental music, and Luke and I always have a good time working together. He's one of the kindest, most polite people I've ever encountered. His work is almost always perfect on the first draft."
Both Intelligence for War and The Return of Jo Jones audio dramas are available to purchase together in a money-saving bundle of 2023's Third Doctor Adventures, from as little as £33.
Get a flavour of what it's like to be at a studio recording with this exclusive peek behind-the-scenes video.
All the above prices include the special pre-order discount and are subject to change after general release.
Please note that Big Finish is currently operating a digital-first release schedule. The mail-out of collector's edition CDs may be delayed due to factors beyond our control, but all purchases of this release unlock a digital copy that can be immediately downloaded or played on the Big Finish app from the release date.