For The Love Of StoriesBig Finish produce fantastic full-cast audio dramas for CD and download.
Space: 1999 returns with Mark Bonnar at the helm
17 July 2020
The countdown has begun. Big Finish's smash-hit re-imagining of Gerry Anderson's 1970s ITV sci-fi classic, Space: 1999, is all set to blast off for a brand-new box set of audio adventures.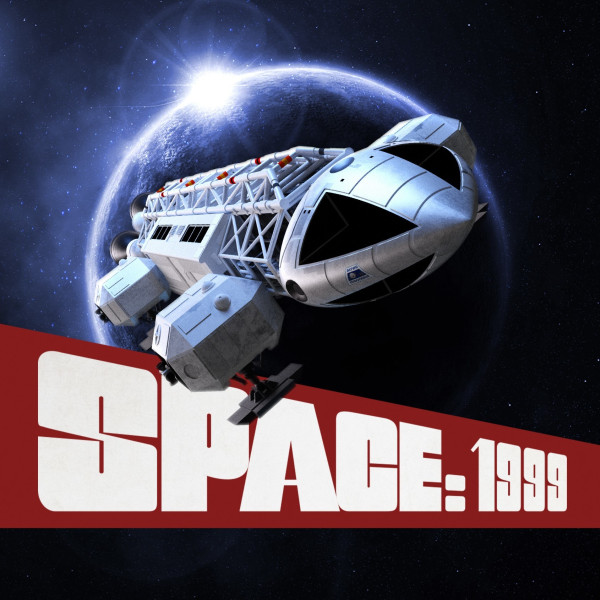 Three new stories will pick up where the much-acclaimed Space: 1999 – Breakaway left off, journeying into the unknown, after the Moon was ripped from Earth's orbit and flung into deep space.

The inhabitants of Moonbase Alpha will return in February 2021, led by intrepid Commander John Koenig (Mark Bonnar) and Doctor Helena Russell (Maria Teresa Creasey).

Also reprising their roles from the first adventure are Commissioner Simmons (Tim Bentinck), Professor Victor Bergman (Clive Hayward), pilot Alan Carter (Glen McCready), scientist Sandra Benes (Susan Hingley) and operations officer Dashka Kano (Amaka Okafor).

Space: 1999 – Volume 1 is now available to pre-order at the special price of £19.99 as a collector's edition three-disc CD box set or £16.99 as a download, Pre-order it HERE!

The Moon has been sucked through a wormhole in space and has arrived countless miles away from its proper place. The crew of Moonbase Alpha can only guess at the resultant devastation left behind on Earth. They must decide how best they can survive. Some Alphans find it difficult to let go of the notion of returning to Earth, others are facing the reality that they must find another home to ensure the survival of the human race. They can't survive on Alpha indefinitely.

Dead ahead of them is the planet they call Meta. The planet that apparently transmitted a signal which caused their predicament. But as their Moon drifts ever onward through space, there are other planets offering hope.

This brand-new three-disc box set will contain two entirely new stories, and one adaptation of a classic 1970s TV episode:

The Siren Call by Andrew Smith
Death's Other Dominion adapted by Roland Moore
Goldilocks by Andrew Smith

Joining the cast for the first time are guest stars Anthony Howell (as Stenbar, leader of the Velarian people), Chris Jarman (as Dr Rowland, leader of the Neptune probe expedition) and Nicholas Asbury (as Jack Tanner, commander of the Neptune probe).

Director and Script Editor Nicholas Briggs said: "The really exciting thing for me was how the stories really came to life when the cast got hold of them. After hearing Breakaway, they were confident and bursting with energy and excitement about their characters. They have quickly become my favourite team to direct."

Praise for Space: 1999 – Breakaway

"Like Line of Duty on the Moon." Radio Times
"Looks set to retain the epic scope and tone of the TV original." Sci-Fi Bulletin
"Brought vividly to life by a marvellous cast." Sci-Fi Pulse
"Big Finish clearly loves this show no matter how goofy it was." Bleeding Cool
"As far as Big Finish's revival is concerned, I'm over the Moon." Set the Tape
"I can't recommend this enough. Genuinely, it's just great." Tin Dog Podcast
"Thrillingly new." SFX

Space: 1999 – Volume 1 is now available to pre-order at the special price of £19.99 as a collector's edition three-disc CD box set or £16.99 as a download, Pre-order it HERE!

Big Finish listeners can save money by pre-ordering this box set in a bundle with the first release in the series, Space: 1999 – Breakaway, for just £36 on CD or £31 as a download. Get the bundle HERE!