For The Love Of StoriesBig Finish produce fantastic full-cast audio dramas for CD and download.
Prisoner Volume 3 - The End?
23 June 2018
Today we can reveal the last episode title of the four adventures in The Prisoner Volume Three coming out in May 2019. Will this third box set leave Number 6 trapped in the Village forever? Or does another fate await him? †˜That would be telling', as Number Two might say.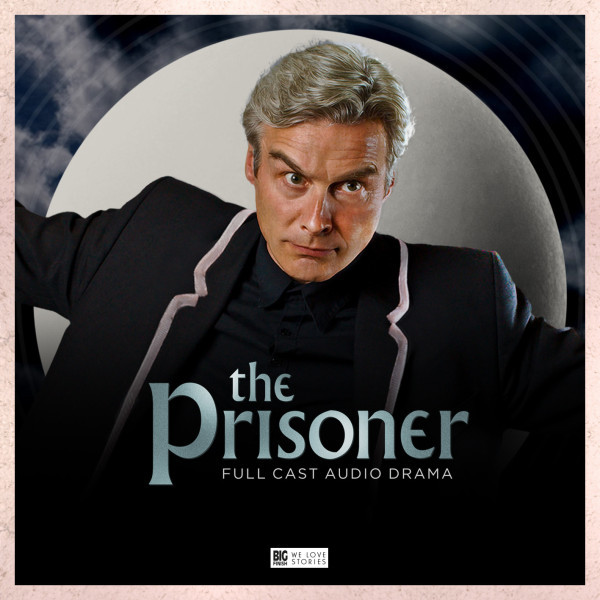 More details on Volume Three of The Prisoner have been released today and we can now reveal the title of the last episode.
"Quite simply," says writer and director Nicholas Briggs, "it's called The End. Our plan is for this to be the final box set so if you haven't yet followed the story so far, now's your chance. Will The Prisoner ever return to Big Finish after that? That would be telling…!"
This third volume of The Prisoner, released by Big Finish in May 2019, finds Number Six still trying to escape after his mind-warping experiences in Volume Two....
Number Six is still trapped in the 'Village'.
Do those who run this place want simply to extract classified information or do they have a darker purpose?
Number Six has to believe he will escape. And this time he begins to see a possible way out. But will the price of freedom be too high?
3.1 Free for All
3.2 The Girl Who Was Death
3.3 Do Not Forsake Me Oh My Darling
3.4 The End
The Prisoner Volume Three is available for pre-order at £25 on CD or £20 on download – or alternatively as part of a Prisoner bundle. And if you place your pre-order before the end of July, you'll get a free copy of Titan Comics' The Prisoner with the exclusive, special cover art featuring Mark Elstob as Number Six (with a small charge for shipping – only whilst stocks last).
In further news on The Prisoner range, after careful consideration and analysis of the balance of physical to download purchases, we have decided that we will not be pressing the remaining limited-edition copies of The Prisoner Volume One, and so once the remaining deluxe edition CD stock is gone, there will be no more. This means that the limited-edition run has been reduced from 3,000 to 1,500, and all existing copies will now be rarer than originally planned.
If you still haven't secured a copy of this gorgeous, 5-disc deluxe edition (including a full-colour 32 page booklet), we do still have a number in stock – but if you don't want to miss out then we do recommend you place an order very soon. And if you have never listened to The Prisoner and want to start, we have a special bundle price for the complete set of Volumes 1–3, at £80 on CD or £75 on download.
Released in January 2016, the first volume in Big Finish's re-imagining of The Prisoner sees Mark Elstob take on the role of Number Six, the secret agent who resigns and finds himself imprisoned and unable to escape the most impossible of places.
January 16th, 1967...
A secret agent resigns, then wakes up to find himself imprisoned in the 'Village' – a bizarre community with a cheery veneer, but an underbelly of mystery and threat. All occupants of the Village have numbers instead of names, with our secret agent forced to accept the mantle of Number Six.
Last year, The Prisoner Volume Two was unleashed in the 50th anniversary year of the original television series.
And this year Titan comics created a Prisoner comic. The cult TV series is being featured in a brand new four-part comic series by writer Peter Milligan and artist Colin Lorimer. Timed to coincide with the 50th anniversary of the first US transmission of The Prisoner, this new comic will transport readers back to the mysterious village where everybody is a number and no one is free.
If you're completely new to the world of The Prisoner, why not try episode one, Departure and Arrival, from Volume One of The Prisoner for free here. Be seeing you...