Page 1 of 1, showing 1 to 4 of 4 results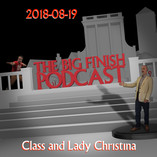 19 August 2018
Nick and Benji with all your favourite features. Behind-the-scenes with the cast of Class (Doctor Who TV spin-off). Drama Tease: Lady Christina (starring Michelle Ryan).
Listen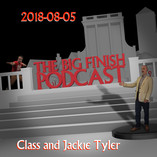 5 August 2018
Benji Clifford is joined by guest presenter Jamie Anderson (with Nick still off sick). Latest releases reviewed, Big Finish News, Listeners' Emails and some crazy tangents. Guest star: Katherine Kelly (from Doctor Who spin-off Class). Drama tease: Doctor Who: Short Trips - Flight into Hull! (starring Camille Coduri as Jackie Tyler).
Listen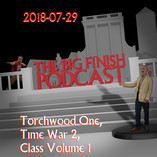 29 July 2018
With Nick off sick, Benji presents a bijou, compact podcast with a special guest and two 15-minute drama teases. Guest star: Tracy-Ann Oberman (Yvonne Hartman in Torchwood One). Drama teases: Time War 2 and Class Volume 1.
Listen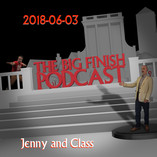 3 June 2018
Nick and Benji present all the latest from Big Finish Productions. Brand new trailers. Guest star: Greg Austin (Charlie Smith in Doctor Who spin-off Class). Drama tease: Jenny - The Doctor's Daughter (starring Georgia Tennant).
Listen
Page 1 of 1, showing 1 to 4 of 4 results