For The Love Of StoriesBig Finish produce fantastic full-cast audio dramas for CD and download.
15 January 2018
Coming soon from one of the UK's largest providers of full-cast audio productions†¦ A new range of original dramas, showcasing brand new series with all-star casts.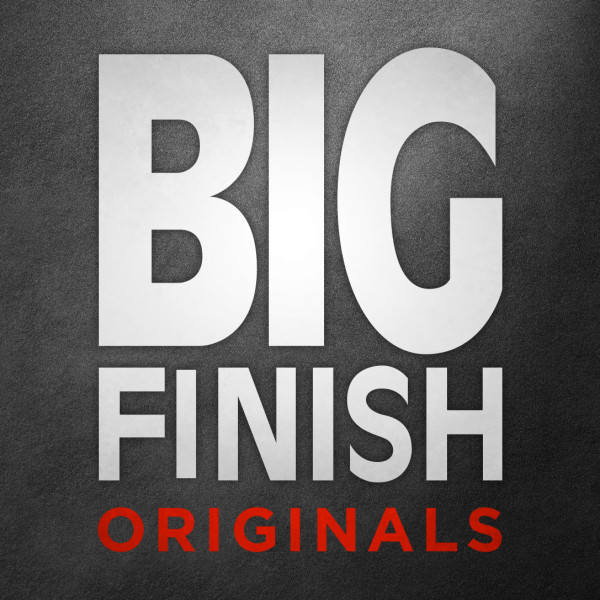 Big Finish Productions, pioneers in audio drama, started life in 1998. Growing from being virtually a cottage industry, it has blossomed into one of the biggest publishers of audio drama in the UK, releasing an ever widening range of great audio plays.
Among its continuing, award-winning output, Big Finish makes licensed drama productions such as Doctor Who, Torchwood, Blake's 7, Dark Shadows, The Avengers, The Prisoner, The Omega Factor, Callan, Star Cops and Survivors. On top of all this, the company has been producing a growing number of dramas based on classic works including Dracula, Frankenstein, The Phantom of the Opera and Treasure Island as well of the works of Shakespeare and HG Wells.
The company's policy has always been to get the best writers, directors and actors and to deliver an immersive audio experience, packed with epic sound design and music. And for its 20th anniversary, Big Finish has decided to celebrate that talent by creating…
Big Finish Originals, a brand new range of original audio dramas. Here's the line-up… and keep checking back as we'll be adding more in the day!
April 2018: ATA Girl, created by Louise Jameson (Doctor Who, Bergerac, Tenko) and produced by Helen Goldwyn. The story of the World War Two women aviators of the Air Transport Auxiliary — pioneers of equality. They braved many of the same ordeals as their male counterparts, paving the way for equal pay.
May 2018: Cicero, devised by Scott Handcock and written by David Llewellyn. Starring Samuel Barnett (star of Dirk Gently's Holistic Detective Agency on Netflix) as the real life historical character Marcus Tullius Cicero, investigating dark deeds in Ancient Rome. The first episode, Though Scoundrels Are Discovered, was released as a pilot episode in February 2017 to great acclaim. A further five episodes are to follow.
July 2018: Jeremiah Bourne in Time, created and written by Nigel Planer (The Young Ones, The Comic Strip, Filthy Rich & Catflap) and directed by prolific Big Finish writer/actor/director Barnaby Edwards. It's a time travel tale with a twist. Nigel explains: "Jeremiah Bourne in Time is a very personal take on how I see the world. I've been working on it since about 1857 and I think it's just about ready to share!" Nigel also features in the production, with Sebastian Armesto (Star Wars: The Force Awakens, The Tudors, Pirates of the Caribbean) starring in the titular role.
September 2018: Shilling & Sixpence Investigate, created by Nigel Fairs and directed by Samuel Clemens (son of TV legend Brian Clemens). A murder mystery, set in 1939, as war in Europe gets ever nearer. David Warner (Titanic, The Omen, Time After Time) and Celia Imrie (Bridget Jones's Diary, Calendar Girls, The Best Exotic Marigold Hotel) head an all-star cast.
October 2018: Blind Terror, written by Guy Adams. A terrifying, gothic horror tale for Halloween, starring Eve Myles (Torchwood, Broadchurch, Victoria) as recently widowed Kathryn Ellis, whose past isn't ready to let her go…
June 2019: Transference, created by Big Finish's senior producer David Richardson and co-written by ex-police officer Andrew Smith, award-winning Big Finish writer John Dorney. A disturbing crime thriller with a difference. Expect some exciting news about the star casting soon!
August 2019: The Human Frontier, created by award-winning Big Finish writer/director Nicholas Briggs. An epic science fiction series about exploration, not just of space, but of the human condition. A tale of conflicting visions for humankind's future.
Nicholas Briggs, who has worked on the Doctor Who TV series since it returned in 2005 (as the voice of the Daleks, Cybermen and many other monsters) is co-executive producer of Big Finish: "All of the titles are entirely new franchises created exclusively for Big Finish Productions by our best creative minds — and even me! These new dramas span several genres, from crime thrillers and historical drama, to horror and science fiction — so there's something for everyone. We're reaching out to new audiences, but there'll be plenty too for all those loyal listeners who continue to give us their invaluable support.
"We're as passionate about what we're doing as they are about listening to it. For me, personally, this is the most exciting time and I can't help but feel a great deal of pride at witnessing all the top-notch, talented people we have working for us. Let the celebrations begin!"
Big Finish Chairman and co-executive producer, Jason Haigh-Ellery: "Big Finish has always created new drama, but this is the first time we have designed a schedule of completely original drama — and I'm really excited to see what listeners to Big Finish will think of them. It's an eclectic mix, from girls doing more than their bit in WWII in ATA Girl to seeking out new worlds in the sci-fi drama The Human Frontier. Good stories have always been at the heart of Big Finish – and I hope our listeners will agree that we have created new and exciting series which will truly be original in our Big Finish Originals range."
All of the Big Finish Originals will be available on download exclusively from www.bigfinish.com
To celebrate the new releases, until Monday 22nd January 2018 at noon UK time these seven new titles in the Originals range will be available for an exclusive pre-order deal of £99 in an Originals bundle. After this date the bundle price will increase to £120. Each release is also available as an individual download.