For The Love Of StoriesBig Finish produce fantastic full-cast audio dramas for CD and download.
Seventh Doctor - Muse of Fire
14 May 2018
The Seventh Doctor meets Iris Wildthyme in the Doctor Who Main Range tale Muse of Fire coming out in December this year. And to celebrate their new adventure, we've a special offer on our Iris Wildthyme stories.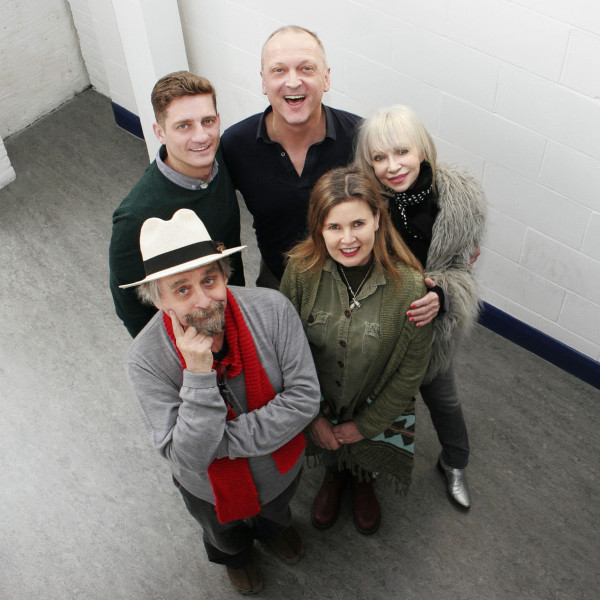 The Seventh Doctor, Ace and Hex will be crossing paths with a certain trans-temporal adventuress and her faithful companion this Christmas time.
The Doctor Who Main Range tale Muse of Fire sees Iris Wildthyme crashing back into the Doctor's timeline in Paris, 1922. With those two together in les Années folles, there are certainly wild times ahead!
Writer and creator of Iris Paul Magrs tells us about uniting the Doctor and Iris again, "Oooh la la! It's been a long time coming, but the Doctor is about to be reunited with Iris Wildthyme! They're both in 1920s Paris and everyone's flocking to Iris's salon. But wait...! What's that noise..? Thud thud thud...! It's the soft, approaching feet of a small and acerbic Art Critic Panda...! Hold onto your large, extravagant hats everyone, it's time for a not-quite-so Pure Historical from Paul Magrs."
In order to celebrate the return of the eccentric adventurer Iris Wildthyme and her companion, Panda, we have a flash special offer on stories featuring the trans-temporal adventuress.
Save 50% off any purchase of an Iris Wildthyme story by using offer code IRIS50 at the checkout. Please note, the offer code does not include bundles but these have also been reduced for the event. This offer code expires at 23:59 UK time on the 15th of May (TOMORROW!), so don't miss out!
You can also pre-order Muse of Fire now at £14.99 on CD or £12.99 on download. All CD purchases unlock a download option via the Big Finish app and the Big Finish website.
Or you can save money by getting a subscription to the Doctor Who Main Range. When you subscribe you'll get 30% off the price, free specially recorded Short Trips stories, PDFs of the scripts, and extended downloadable extras. You can subscribe for either 6 or 12 releases.
Coming out next in the Main Range, the Sixth Doctor has a new companion – Mathew Sharpe, space pilot, in The Lure of the Nomad.
For thousands of years, it has drifted through space, unimpeded, forgotten, seemingly lifeless. Now, finally, it has been discovered.
Responding to a distress call from the mysterious hulk, the Doctor and his companion, space pilot Mathew Sharpe, walk into a desperate situation. The multi-tentacled semibionic Makara were tasked with renovating the abandoned craft, but now they've begun murdering their employers.
The Doctor soon realises that the Makara have been programmed to kill, but by whom, and for what reason? Finding out the truth will mean uncovering a secret that threatens the entire universe.