Page 1 of 1, showing 1 to 11 of 11 results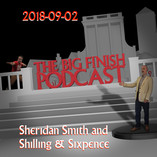 2 September 2018
Nick and Benji bring you the worlds of Big Finish audiobooks and audio drama. Guest Star: Sheridan Smith (Lucie Miller, companion to the Eighth Doctor). Drama Tease: Shilling and Sixpence Investigate (a Big Finish Original Drama).
Listen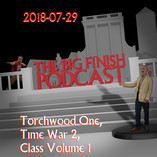 29 July 2018
With Nick off sick, Benji presents a bijou, compact podcast with a special guest and two 15-minute drama teases. Guest star: Tracy-Ann Oberman (Yvonne Hartman in Torchwood One). Drama teases: Time War 2 and Class Volume 1.
Listen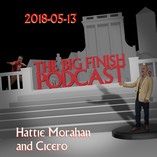 13 May 2018
Nick and Benji present Big Finish's latest releases. There's Big Finish News, Listeners' Emails and the Randomoid Selectortron too! Guest star: Hattie Morahan (Helen Sinclair, Eighth Doctor companion). Drama tease: Cicero.
Listen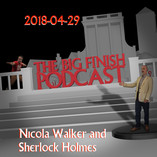 29 April 2018
Nick and Benji are back with all the latest Big Finish news and so much more. Guest star: Nicola Walker (Liv Chenka in the Eighth Doctor Adventures). Drama tease: Sherlock Holmes - The Last Act (a tribute to Roger Llewellyn).
Listen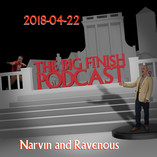 22 April 2018
Nick and Benji are here with all the news, emails and randomness you could possibly desire. Guest star: Sean Carlsen (Narvin in Gallifrey and Doctor Who). Drama tease: Ravenous 1 (the Eighth Doctor's latest epic saga).
Listen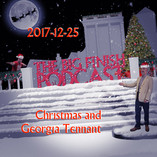 25 December 2017
Merry Christmas! Nick and Benji present this special Christmas Day Podcast. Guests from the archives, Trevor Baxter (Professor Litefoot) and David Bradley (the new First Doctor). Brand new guest star: Georgia Tennant (Jenny, the Doctor's Daughter). Drama tease: Relative Dimensions (starring Paul McGann and Sheridan Smith).
Listen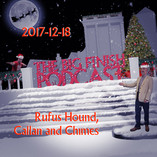 17 December 2017
Nick and Benji present the first of our three special, holiday podcasts. Guest star: Rufus Hound (The Meddling Monk) Part 2. A special Callan interview with Frank Skinner and Ben Miles. Drama tease: The Chimes of Midnight (starring Paul McGann).
Listen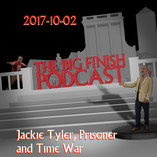 1 October 2017
Nick is in Portmeirion, celebrating 50 years of The Prisoner. He incorrectly identifies the Podcast launch date as 10th October, rather than 2nd October, but we'll put that down to the influence of 'Number 2'. Benji provides edited entertainment. Guest star: Camille Coduri (Jackie Tyler). Drama tease: The Time War.
Listen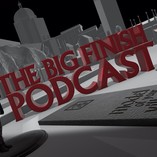 27 August 2017
Nick and Benji present all the latest news and emails from the world of Big Finish audiobooks and drama. Guest star: Matthew Waterhouse (Adric in Doctor Who). Drama tease: The Prisoner.
Listen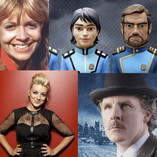 26 December 2016
Nick Briggs presents a guest star special, featuring some of the best BF Podcast guest interviews and features from 2016. Sheridan Smith, (Lucie Miller) Richard Earl (Watson), Jamie Anderson (producer) and Katy Manning (Jo Grant).
Listen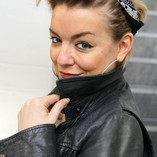 13 February 2016
Nicholas Briggs presents a behind-the-scenes podcast on the recording of two new Doctor Who - Short Trips stories, bringing Sheridan Smith back to the role of the much-loved Lucie Miller!

Listen
Page 1 of 1, showing 1 to 11 of 11 results