Page 1 of 1, showing 1 to 3 of 3 results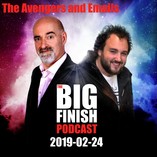 24 February 2019
Nick and Benji are your gateway to Big Finish's world of exciting audio drama. This week, it's a bumper edition of Listeners' Emails (podcast@bigfinish.com). Drama Tease: The Avengers: Steed and Tara King Volume 1.
Listen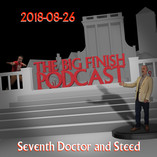 26 August 2018
Nick and Benji report from the audio drama front line. Behind-the-scenes: Doctor Who: The Dispossessed (Sylvester McCoy). Drama Tease: The Avengers: Too Many Targets.
Listen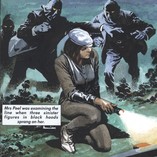 6 April 2016
A special preview of the latest adventures of the Avengers, available April 7th 2016.
Listen
Page 1 of 1, showing 1 to 3 of 3 results