Page 1 of 1, showing 1 to 3 of 3 results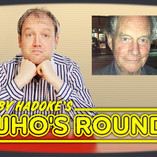 17 December 2015
In 2013 actor, comedian and TV expert Toby Hadoke was challenged to interview someone connected with every televised Doctor Who story in 12 months. And having finished that challenge, he's still going! Here's the first of the new run for free as a podcast or download...

Listen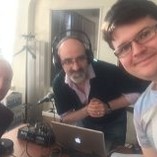 31 October 2014
Categories:
UNIT
,
Doctor Who - Fourth Doctor Adventures
,
Big Finish Bargains
,
Survivors
,
Doctor Who - Philip Hinchcliffe Presents
,
Sherlock Holmes
,
Gallifrey
,
Doctor Who - Special Releases
,
Doctor Who - Main Range
,
Doctor Who - The Companion Chronicles
,
Sapphire & Steel
,
Big Finish Classics
,
Podcast
,
General Big Finish News
Nick Briggs and Ian Atkins are back. But where's Sue? Alarmingly, she is mysteriously replaced by brand new production assistant Joe Smith (fresh out of his hibernation podule). Together, they read your letters, play some trailers and fight a fridge (with Joe proving particularly good at fridge fighting)...

Listen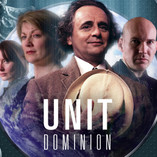 17 December 2012
The first of our Christmas podcasts is a chance for any of you who haven't yet caught up with Doctor Who: UNIT Dominion to have a listen, for free, to the first half of Part One...
Listen
Page 1 of 1, showing 1 to 3 of 3 results