Iris Wildthyme: Murder at the Abbey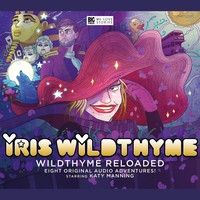 Released August 2015
Synopsis
(This episode is the fourth in the upcoming eight-episode set Iris Wildthyme Reloaded)
Join trans-temporal adventuress Iris Wildthyme (Katy Manning) for a series of eight brand-new half-hour episodes as she travels through time and space aboard her trusty double-decker bus, accompanied by her new friend Captain Turner!
4. Murder At The Abbey by Mark B Oliver
After witnessing the death of one of their friends, Iris and Captain Turner turn sleuth to get to the bottom of things. But just who would want to commit such a beastly crime… and why? Wildthyme is on the case!
Written By: Mark B. Oliver
Directed By: Scott Handcock
Cast
Katy Manning
(Iris Wildthyme),
Geoffrey Breton
(Captain Turner),
Ian Hallard
(Inspector Greenock),
Lisa Bowerman
(Hilda),
Charlie Hayes
(Chloe),
Toby Longworth
(Mr Cane),
Tracey Childs
(Lady Fothergill),
Scott Handcock
(Albertson)
Producer and Script Editor Scott Handcock
Executive Producers Jason Haigh-Ellery and Nicholas Briggs