5. The Avengers: The Comic Strip Adaptations Volume 04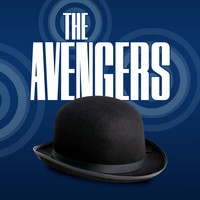 Out in March 2020
Prices
Pre-order CD
US $38.68
Pre-order Digital
US $25.00

Web Special Price!


Synopsis
Based on the adventures of Steed and Mrs Peel in the TV Comic strips:
More story details to follow
Written By: TBA
Directed By: Ken Bentley
Cast
Julian Wadham (John Steed), Olivia Poulet (Emma Peel).
More cast details to follow.
Producer David Richardson
Script Editors John Dorney & Ken Bentley
Executive Producers Jason Haigh-Ellery and Nicholas Briggs