We love StoriesBig Finish produce great full-cast audio drama for CD and download, featuring many popular television fantasy series.
20 May 2018
When time travellers collide, old friends and foes coming back to help and haunt us, a new companion and new writers joining, don't miss out on any of the news in the Big Finish roundup.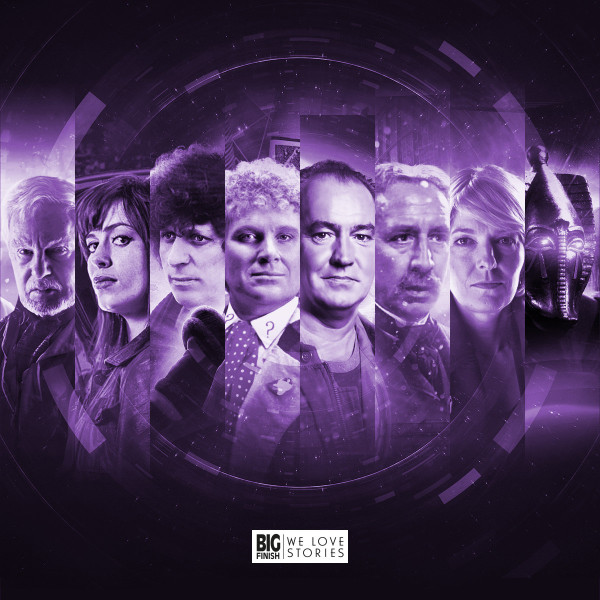 On Monday, we were delighted to reveal that The Seventh Doctor, Ace and Hex will be crossing paths with a certain trans-temporal adventuress and her faithful companion this Christmas time.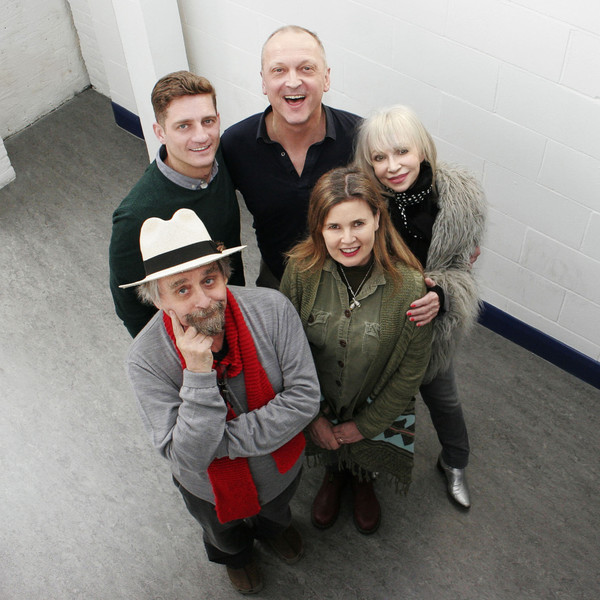 The Doctor Who Main Range tale Muse of Fire sees Iris Wildthyme crashing back into the Doctor's timeline in Paris, 1922. With those two together in les Années folles, there are certainly wild times ahead!
Writer and creator of Iris Paul Magrs tells us about uniting the Doctor and Iris again, "Oooh la la! It's been a long time coming, but the Doctor is about to be reunited with Iris Wildthyme! They're both in 1920s Paris and everyone's flocking to Iris's salon. But wait...! What's that noise..? Thud thud thud...! It's the soft, approaching feet of a small and acerbic Art Critic Panda...! Hold onto your large, extravagant hats everyone, it's time for a not-quite-so Pure Historical from Paul Magrs."
Out Tuesday was The Lure of the Nomad and the Sixth Doctor, played by Colin Baker, finds himself with a new companion in this journey.
Mathew Sharpe is played by actor George Sear, who listeners will recognise as the role of Arthur in AMC's Into the Badlands, Billy Cooper in Will for TNT, two series of Evermoor for the Disney Channel and Friday Download for the BBC.
For thousands of years, it has drifted through space, unimpeded, forgotten, seemingly lifeless. Now, finally, it has been discovered.
Responding to a distress call from the mysterious hulk, the Doctor and his companion, space pilot Mathew Sharpe, walk into a desperate situation. The multi-tentacled semibionic Makara were tasked with renovating the abandoned craft, but now they've begun murdering their employers.
The Doctor soon realises that the Makara have been programmed to kill, but by whom, and for what reason? Finding out the truth will mean uncovering a secret that threatens the entire Universe.
Four new adventures with the Fourth Doctor and Leela came out Wednesday. In the second and concluding box set of the seventh series of The Fourth Doctor Adventures, the Doctor meets a terrifying old foe…
The Fourth Doctor Adventures Series 7: Volume 2 is out now.
With two of our Big Finish Originals now released, on Thursday we looked at some of the amazing reviews for the first release, ATA Girl. What did you make of this tale of the forgotten flying heroines of World War Two?
And on Friday they were more details on this year's Companion Chronicles. Four new stories from the era of the Second Doctor await Jamie McCrimmon, Polly Wright, Leela, and Zoe Heriot in Doctor Who The Companion Chronicles: The Second Doctor Volume Two.
Plus Daphne Ashbrook reprises her role as Captain Ruth Matheson, UNIT officer (first seen in Companion Chronicle, Tales from the Vault), as she crosses paths with Zoe in a tale that will test both their moral compasses…
Thank you so much to everyone who sent in an idea for the Bernice Summerfield short-story anthology. It was a very hard decision to make as we had around 170 entries and the standard was very high. However, we were pleased to announce on Saturday that the winner is Doris V Sutherland, a writer whose work includes the vampire comic Midnight Widows and non-fiction articles on sci-fi, fantasy and horror.
Doris's story The Bunny's Curse features telekinesis, mummies and an exoskeleton suit that is customised to resemble a giant pink bunny. And we can't wait to read it!
And that's the news, stay tuned for all the latest on the Big Finish site, and on our social media Facebook Twitter and Instagram.