We love StoriesBig Finish produce great full-cast audio drama for CD and download, featuring many popular television fantasy series.
News updates – week commencing 18 November 2019
18 November 2019
Check here for all the latest news from Big Finish Productions. Updated throughout the week.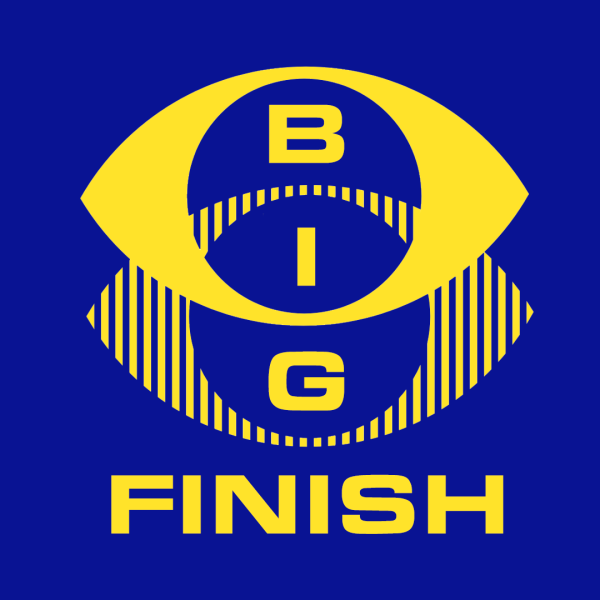 [Latest update: 23 November 2019]
Monday 18 November 2019
NEW PODCAST! Get all the latest news from the Big Finish insiders - Nick and Benji - as they delve behind the scenes at The Prisoner Volume 3, tease you with a 15 minute extract of the forthcoming release, Blake's 7 Restoration Part 2, rummage through some listeners' emails, and glory in the reviews of Torchwood: The Vigil, Torchwood One: Latter Days, Doctor Who: Dead Media and Doctor Who: The Companion Chronicles - The First Doctor, Volume 3.
Download it now right here at bigfinish.com, or find it on your favourite podcasting service.
STORY DETAILS! Read the freshly released info about Star Cops: The Stuff of Life, an exciting audiobook set between Star Cops: Mother Earth and Star Cops: Mars, written by Mike Tucker and read by Trevor Cooper. Pre-order this gripping six-hour thriller on the release page. Plus there is a bonus q/a with Mike Tucker.
BBC Audiobooks MEGA SALE: this offer has now been extended and runs until 23:59 (UK time) on Thursday 21st November 2019.
Tuesday 19 November 2019
NEWS! Attention squadron! International Women's Day 2020 will see the return of the ATA Girls for a second series of the award-winning original drama. PRE-ORDER your copy now on download for just £9.99, available exclusively from Big Finish.
All service personnel should report to the news page for full information on this brilliant drama masterminded by Louise Jameson and Helen Goldwyn.
Wednesday 20 November 2019
RELEASED TODAY! Our Blake's 7 third season trilogy continues with Blake's 7: Restoration Part 2, available now on collector's edition CD or download, from just £19.99. You can also save money with a bundle purchase of all three box sets.
SCHEDULE SWITCH! We've had to push back the release of The Paternoster Gang: Heritage 3 a couple of months to May 2020, but the good news is that Donna Noble: Kidnapped! will now be releasing earlier than planned, in March 2020.
Thursday 21 November 2019
RELEASED TODAY! Stephen Greif reads Blake's 7: Outlaw by Trevor Baxendale. Download the audiobook for just £9.99.
What led Space Commander Travis to become an outlaw from the Federation and eventually betray the entire galaxy to an alien invasion fleet?
Follow his deadly journey, from the first fateful meeting with Blake, through the agonising reconstructive surgery that shapes his mind as well as his body, his growing distrust of Servalan and to a final realisation of what the Federation really stands for.
Friday 22 November 2019
BLACK AND WHITE FRIDAY! To celebrate Doctor Who's 56th anniversary, we've discounted over 70 First and Second Doctor titles. These are now up to 50% OFF for a limited time only.
No code required. Simply head to the page at https://www.bigfinish.com/collections/v/beginnings and add to your basket. These offers expire at 23:59 (UK time) on 25 November 2019.
COVER REVEAL! The cover artwork for The Diary of River Song series 07 has been revealed, although watch out - whatever contains the image of an Angel is itself an Angel.
You can read more about this exciting new box set release, starring Alex Kingston and Timothy Blore, on our news page.
Saturday 23 November 2019
COMPETITION! You can win all of next year's Big Finish audio drama on collector's edition CD. Simply create an alternative fan art cover for our anniversary release, Doctor Who: The Legacy of Time and post it on social media with the hashtag #LegacyOfTime.
Full details and terms for entry can be found on the news page.