Counter-Measures - Coming Soon
Page 1 of 1, showing 1 to 1 of 1 results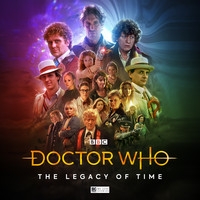 Out in July 2019
Pre-order CD
US $59.37
Pre-order Digital
US $40.00

Web Special Price!

Starring Tom Baker, Peter Davison, Colin Baker, Sylvester McCoy, Paul McGann
An epic six story set celebrating 20 years of Doctor Who at Big Finish!
1. Lies in Ruins by James Goss
2. The Split Infinitive by John D...
Page 1 of 1, showing 1 to 1 of 1 results