We love StoriesBig Finish produce great full-cast audio drama for CD and download, featuring many popular television fantasy series.
Big Finish 2019 Celebrations
1 January 2019
We've a whole host of treats in store for 2019 - even more than usual as we're celebrating 20 years of releasing Doctor Who adventures on audio. What are you looking forward to from Big Finish next year?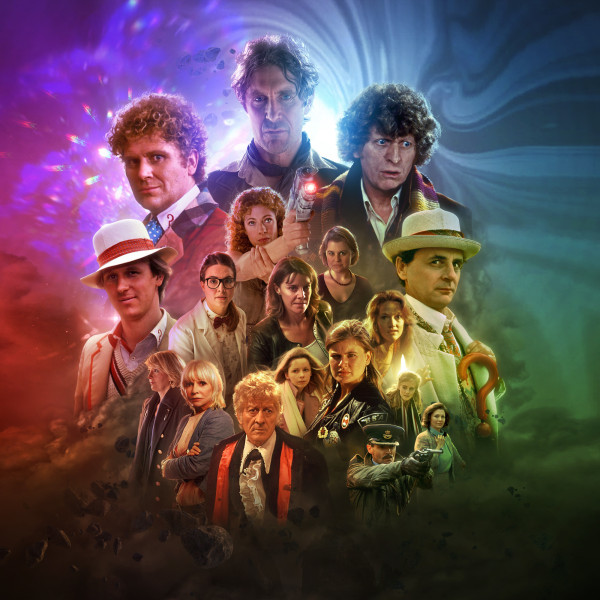 What a year we have coming up for our Big Finish listeners! We're celebrating 20 years of Doctor Who on audio in style.
The jewel in the crown of our anniversary treats is The Legacy of Time. Six hour-long stories see characters from the entire history of Doctor Who crossing paths – some for the very first time. Classic and New Series Doctor Who will collide!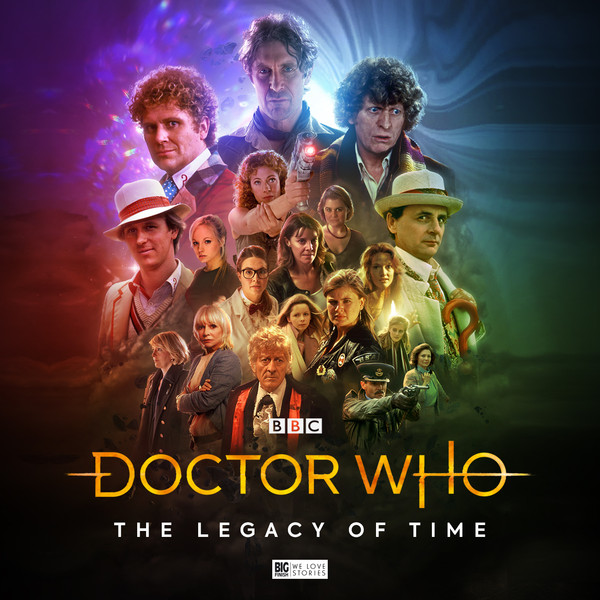 And who better to celebrate an anniversary with than River Song? She'll be facing off against four incarnations of the Master (including Eric Roberts from the Doctor Who TV movie) this January, in The Diary of River Song Series Five.
River will also be jumping in and out of the Doctor's timeline in the sixth series of The Diary of River Song, due for release in August 2019, and facing off against UNIT in April 2019… but is she on their side?
We were delighted to announce that Missy will be joining Big Finish in her own solo series out for release in February 2019. This female incarnation of the Master, at one point sentenced to death for terrible crimes against the universe, returns in the guise of a Victorian nanny and we can't wait to hear more of what she is really capable of!
And Sir Derek Jacobi, the 'Hannibal Lecter' incarnation of the Master will be returning for two more box sets in 2019. More details on Rage of the Time Lords and Anti-Genesis will be coming soon…
David Tennant and Catherine Tate also return as the Tenth Doctor and Donna in 2019 – and they'll be bringing the family with them in The Tenth Doctor Adventures Volume 3, out in May.
We were also delighted to announce that The Paternoster Gang are joining Big Finish, starting with the special release, The Eighth of March, then continuing in their own series in 2019.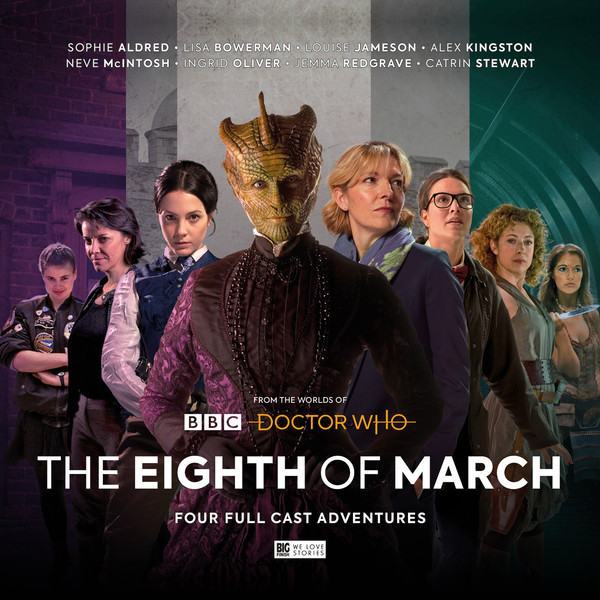 Big Finish was overjoyed when Billie Piper came back to the studio. Rose is returning to the Doctor Who universe in Rose Tyler: The Dimension Cannon, a new collection of audio adventures set around series 4 of the television show – a very different, very human, Doctor Who release.
Fans of the Eighth Doctor, you won't be disappointed by 2019 as we have more Paul McGann than ever before. The Eighth Doctor stars in The Legacy of Time, there's the epic conclusion to the Ravenous series, we return to the Time War in August, and also beloved companion Lucie Miller (played by Sheridan Smith) is back in July.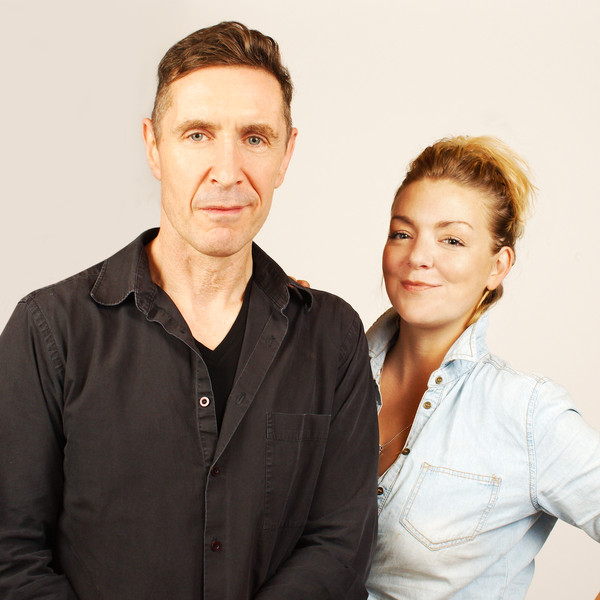 It's also an exciting year for the Fourth Doctor. Tom Baker's incarnation of the Doctor gets his first new companion at Big Finish when he's joined by WPC Ann Kelso, played by Jane Slavin. Plus there's the Comic Book Adaptations with new companion Sharon played by Rhianne Starbuck.
For fans of Classic Doctor Who, the Fifth Doctor kicks off next year with a bang. Starting in January 2019, there's a new set of stories in the Main Range starring the Fifth Doctor (Peter Davison), Tegan (Janet Fielding) and Turlough (Mark Strickson), joined by their android friend Kamelion, voiced by legendary impressionist Jon Culshaw.
Three more Main Range adventures will reunite the Seventh Doctor and his friend, Mags, the punk werewolf circus performer first seen in 1988's Doctor Who story The Greatest Show in the Galaxy. Alongside Sylvester McCoy, Jessica Martin reprises her role of Mags in this trilogy of terrifying tales…
And there's plenty of excitement in the world of Torchwood in 2019. Series 6: God Among Us will continue to see Cardiff burn, and the Torchwood Monthly Adventures sees the team fighting monsters from the world of Doctor Who. The Autons and Margaret Slitheen return, plus Gwen is possessed by the Fendahl and Jo Jones meets Captain Jack!
Blake's 7 sees the Liberator roaming across the cosmos, with TV series 3 expanded in the Restoration audio series, starting in January. Restoration continues straight on from Crossfire, and we can't wait for the resolution to that cliffhanger!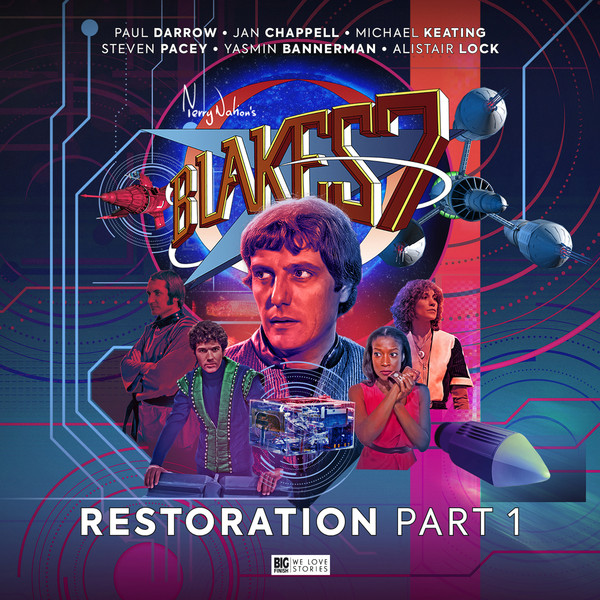 Series 9 of the audio series of Survivors will make its epic conclusion in the summer.
And the highly anticipated sequel to Dark Shadows: Bloodlust starts in April. You are cordially invited to the wedding of the year. But knowing Collinsport, there are sure to be some surprises at the altar...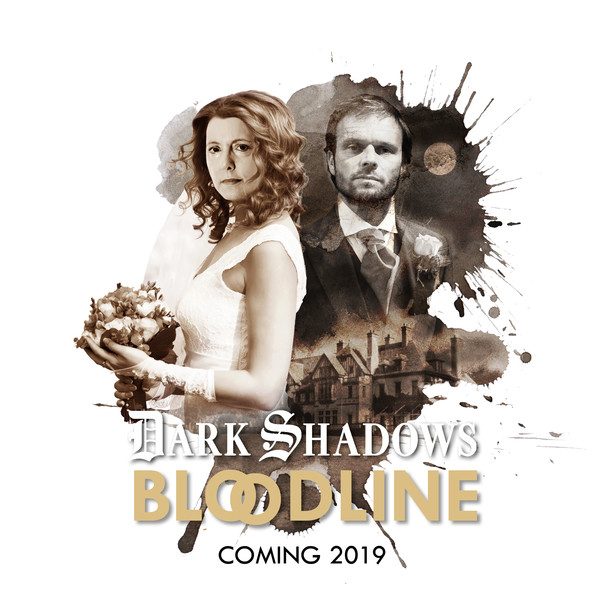 What a year indeed! Here's to 2019, we'd love to have you along for the journey.