248. Black Thursday / Power Game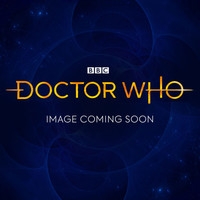 Out in February 2019
Prices
| | |
| --- | --- |
| Pre-order CD | US $19.65 |
| Pre-order Digital | US $12.99 |

Synopsis
Story details to follow.
Written By: Jamie Anderson and Eddie Robson
Directed By: Ken Bentley
Cast
Peter Davison (The Doctor), Janet Fielding (Tegan Jovanka), Mark Strickson (Turlough), Lizzie Roper (Eira Hughes), Tim Treloar (John Hughes), Matthew Aubrey (Gwyn Hughes), Derek Hutchinson (Geoff Evans), Bettrys Jones (Judith Matson), Christopher Naylor (James Hudd), Harriet Kershaw (The Hostess), Natalie Winter (Una), Richard Popple (Richard), Dougie McMeekin (Stuart), Alex Tregear (Sadia). Other parts played by members of the cast.
Producer Scott Handcock
Script Editor Alan Barnes
Executive Producers Jason Haigh-Ellery and Nicholas Briggs