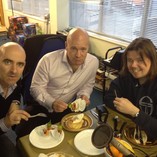 20 December 2012
In today's 'recorded-as-live' Christmas podcast, Nick Briggs and Paul Spragg are joined by special guests (executive producer) Jason Haigh-Ellery and (marketing 'gnu') Kris Griffin - mainly to talk about the Eighties and confuse Nick...
Listen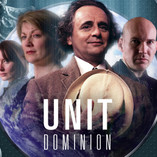 17 December 2012
The first of our Christmas podcasts is a chance for any of you who haven't yet caught up with Doctor Who: UNIT Dominion to have a listen, for free, to the first half of Part One...
Listen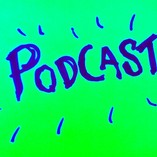 5 December 2012
Remember that Big Finish competition where the prize was to have a cup of coffee with the Big Finish team in London? Well, here are two of the winners, discussing Doctor Who and more with us.
Listen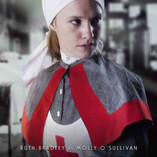 29 November 2012
The Big Finish team went to Chicago last weekend for the 2012 Chicago TARDIS convention. Some of our loyal listeners were there to participate in this podcast...
Listen